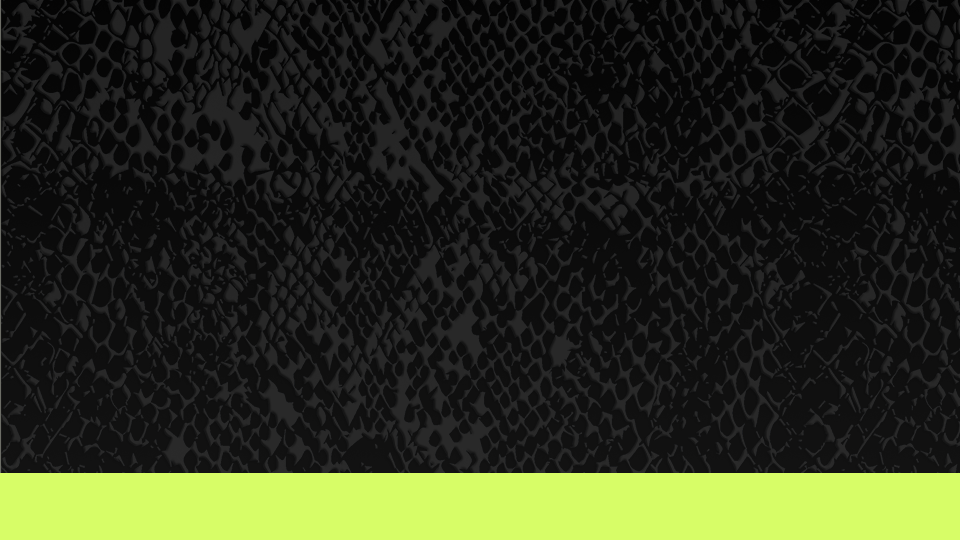 Slide Background

REJUVENATE. PROTECT. SANITISE.
Snake Skin shields vehicle interiors against harmful UV, high heat and kills bacteria on contact. This ultimate protector cleans and dramatically improves the look and feel of vinyls, plastic rubber, leather, wood and metal materials. Surfaces are left with a non greasy, anti-static and anti-bacterial coating that repels dirt and dust. Interiors will smell fresh with a lasting fragrance and look great.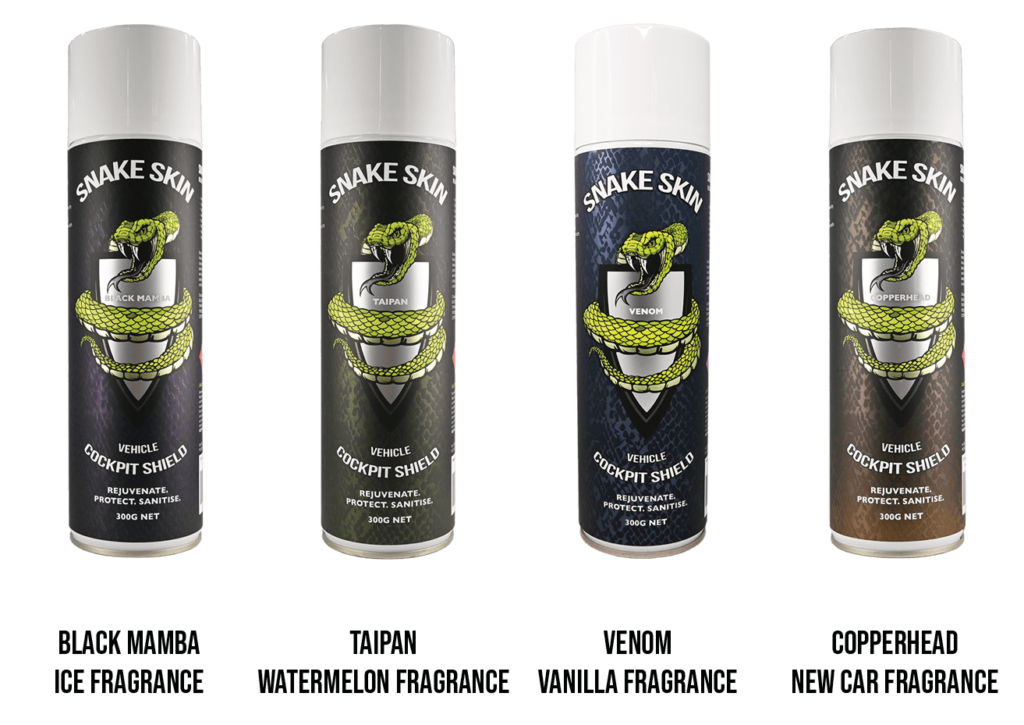 Antibacterial – Active ingredient >1% v/v 2-Phenylphenol

 

Ultimate UV Shield

 

Nourishes Plastics & Vinyls

 

Anti-Static (Less Dust)

 

Natural Sheen Finish

 

Restores Colour

 

Non Greasy Formula

 

Four Awesome & Unique Fragrances
Australian Made. Australian Owned.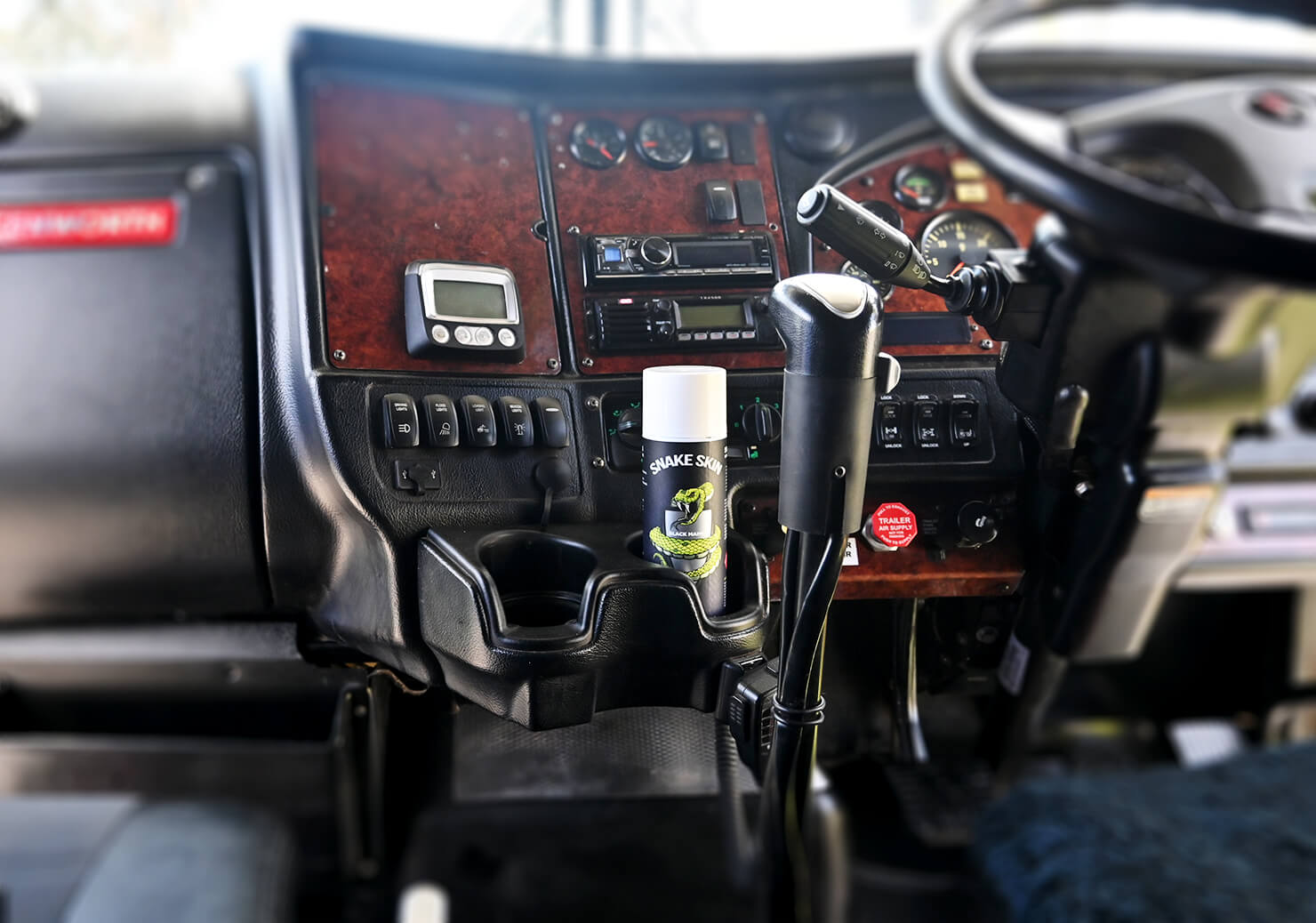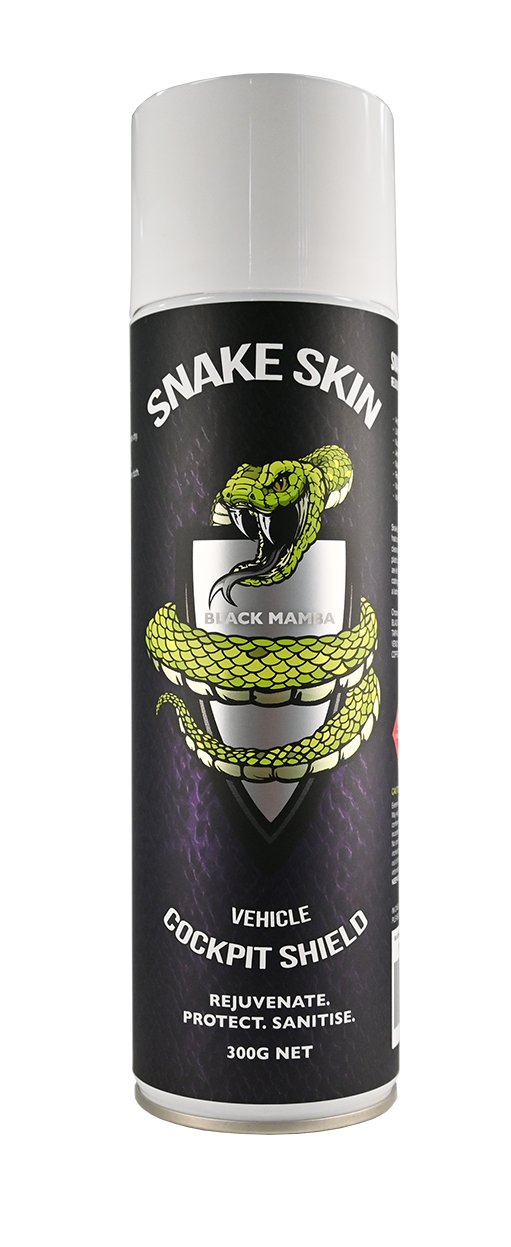 BLACK MAMBA
ICE FRAGRANCE 300G AEROSOL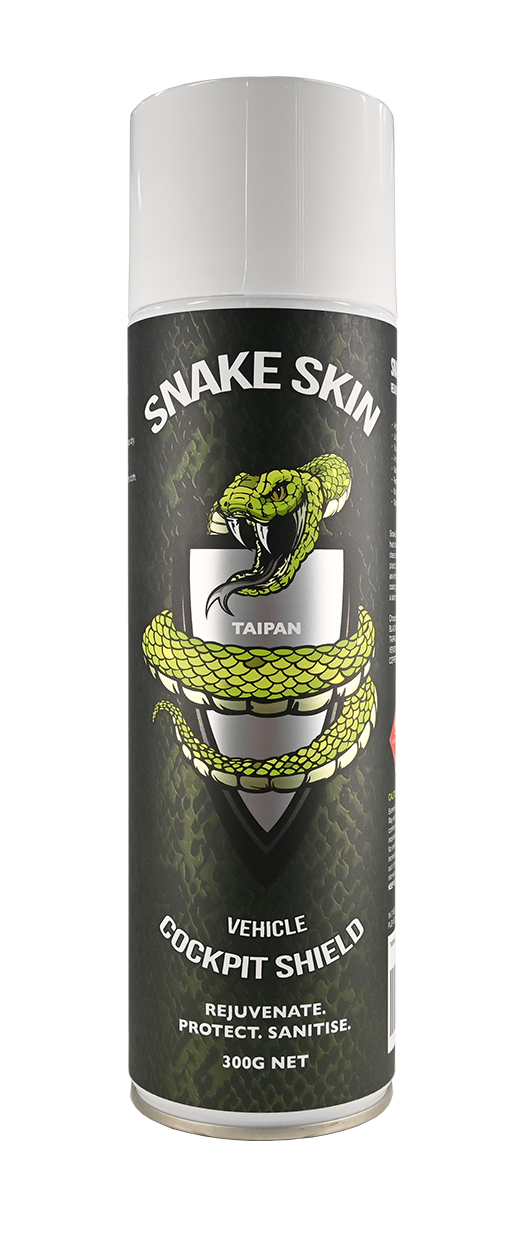 TAIPAN
WATERMELON FRAGRANCE 300G AEROSOL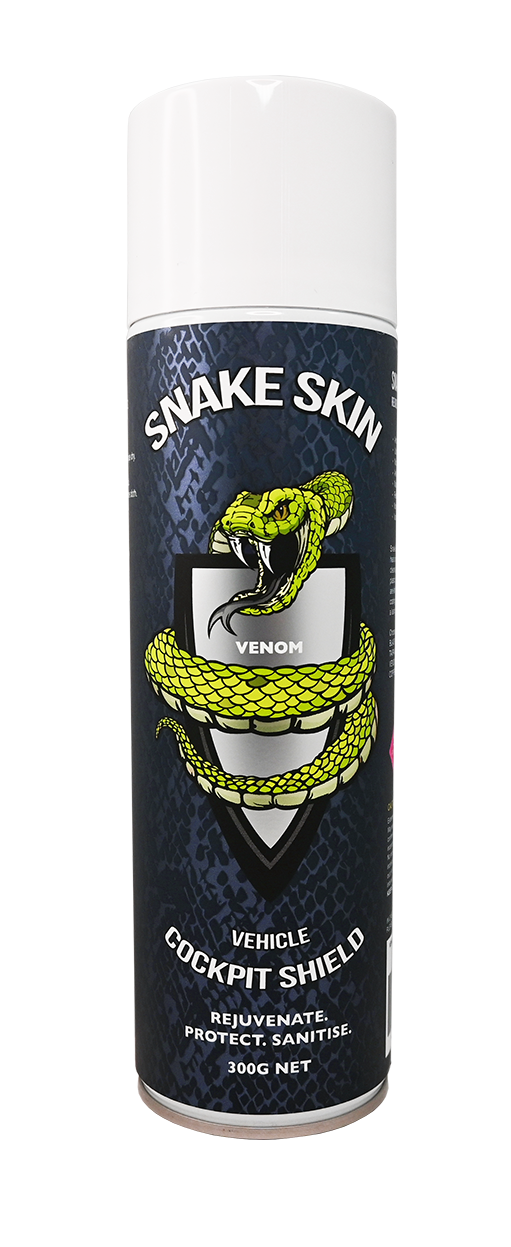 VENOM
VANILLA FRAGRANCE 300G AEROSOL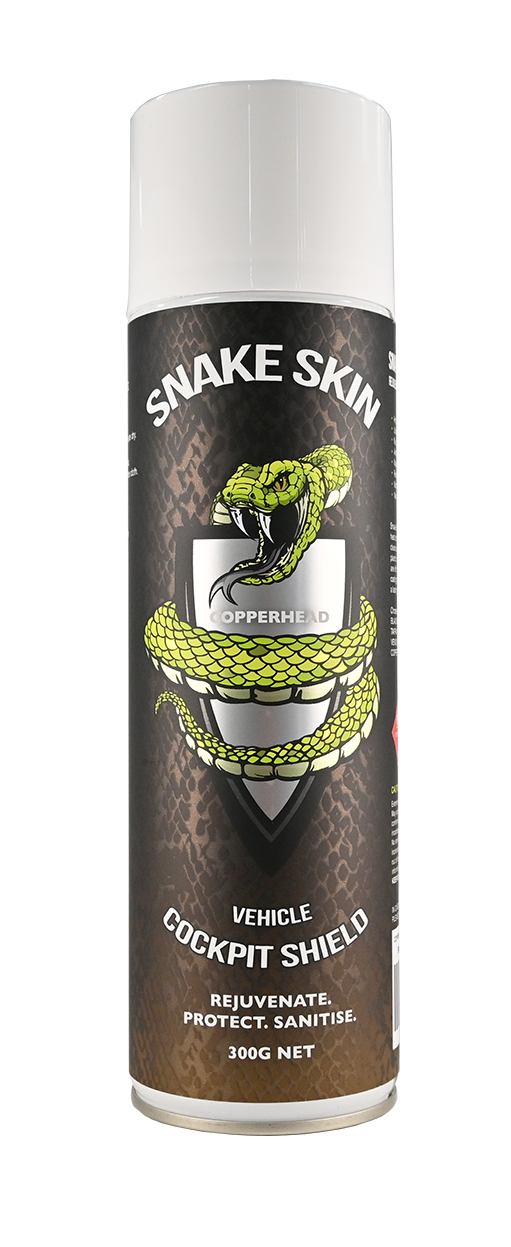 COPPERHEAD
NEW CAR FRAGRANCE 300G AEROSOL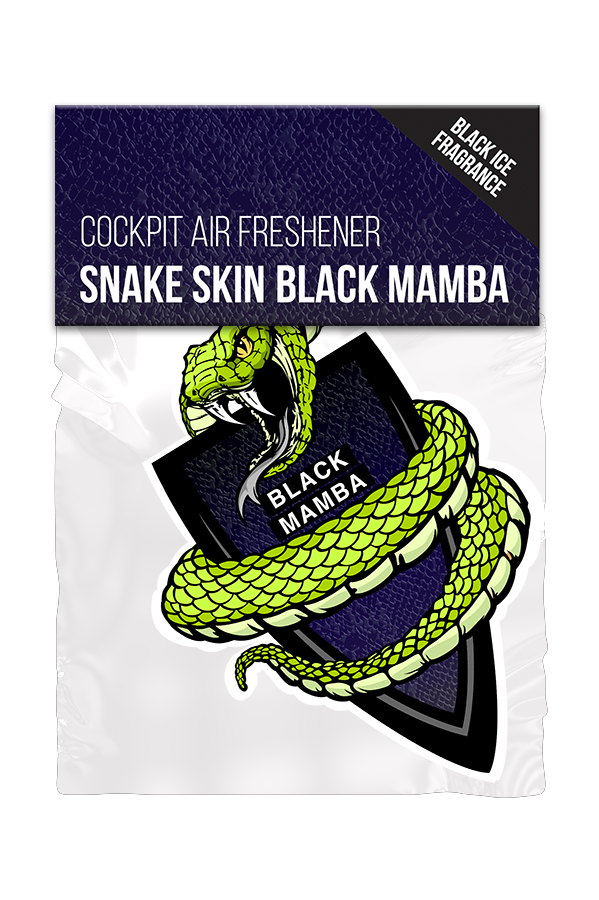 BLACK MAMBA
ICE FRAGRANCE AIR FRESHENER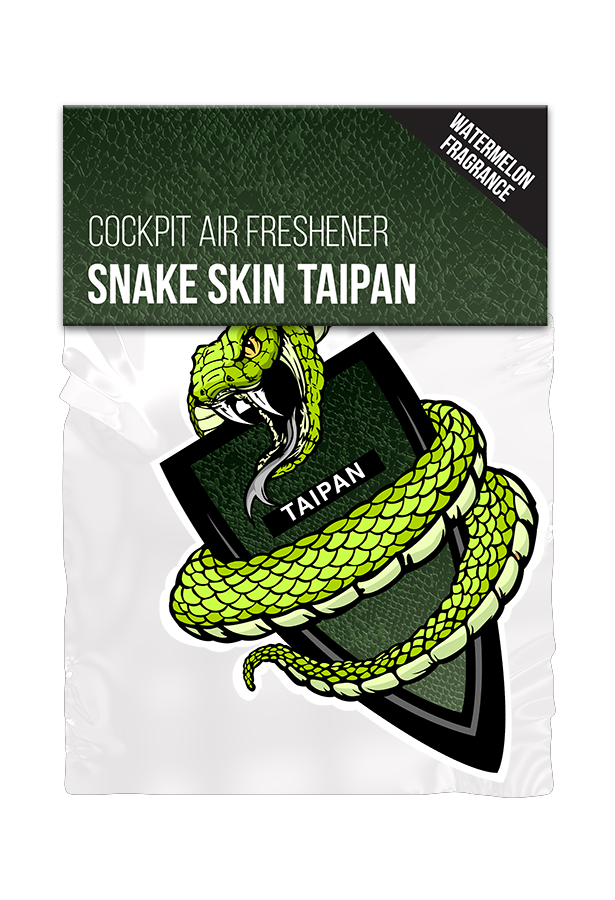 TAIPAN
WATERMELON FRAGRANCE AIR FRESHENER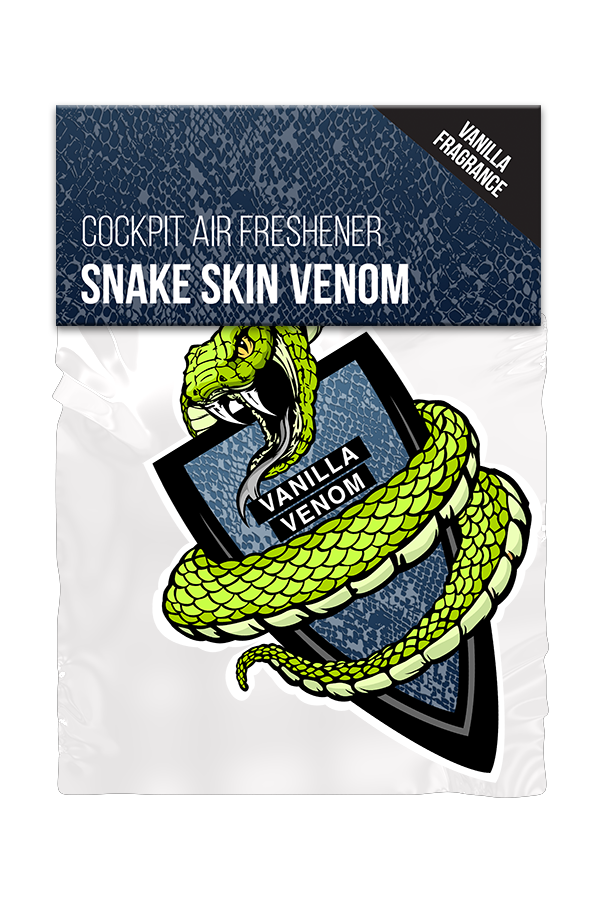 VENOM
VANILLA FRAGRANCE AIR FRESHENER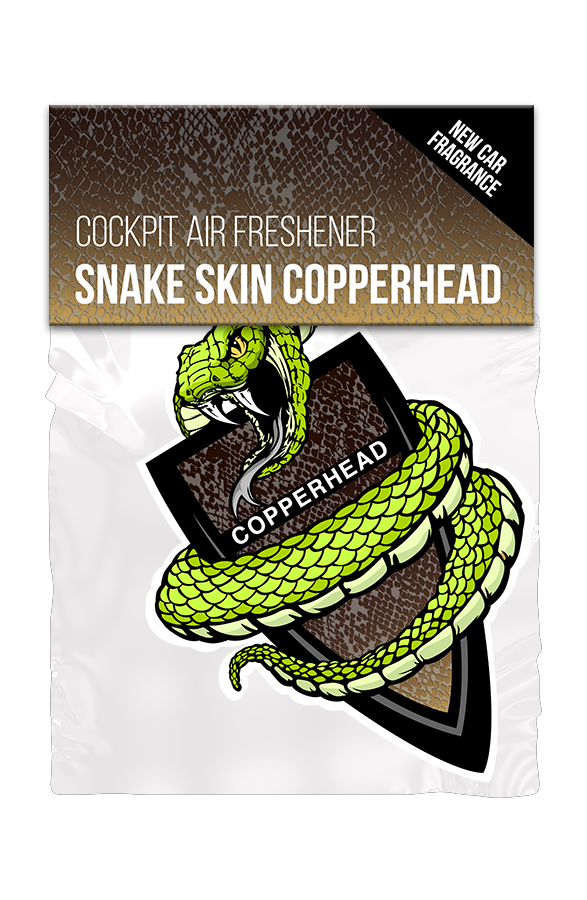 COPPERHEAD
NEW CAR FRAGRANCE AIR FRESHENER